If Distinction is Your Motivation, Innovation is Your Means
How the RAM 1500 became the award-winning RAM 1500 with Lacks finish technologies
To achieve design distinction, every touch point and surface must impress and inspire. Our innovative surface technologies like Spinelle™, Selective Spinelle™ and Tessera®—seen here in the 2018 Wards 10 Best Interiors winning RAM 1500—provide an endless range of colors and 3-D custom textures to enhance your design palette. The success of the RAM 1500 both critically and in public reception is the most recent example of our stance on partnership: collaboration breeds innovation.
Strong in Exterior Choices
Lacks finish technologies make available a vast number of unique vehicle ornamentation options and, therefore, opportunities for originality and differentiation. With our industry-leading electroplating, Spinelle™, Selective Spinelle™ and Tessera® innovations at the helm, the world of elegant, unique and durable exterior finish technologies is yours to design from.
Efficient aerodynamics  //  Field-proven durability  //  Turnkey differentiation
Exterior Trim Systems
One Interior, Endless Variations
The same, yet different—it's the winning approach RAM took to designing the inside of their all new pickup. One beautiful layout was made into several very distinct, very different models with the introduction of new colors, textures and finish technologies to achieve a trim level theme. Differentiation is turnkey because every component we make is designed to work with every finish type we offer.
Precision 3-D textures  //  Trim level differentiation  //  Fewer field issues and BSRs
Plastic Plate Interior Trim Systems
×
×
×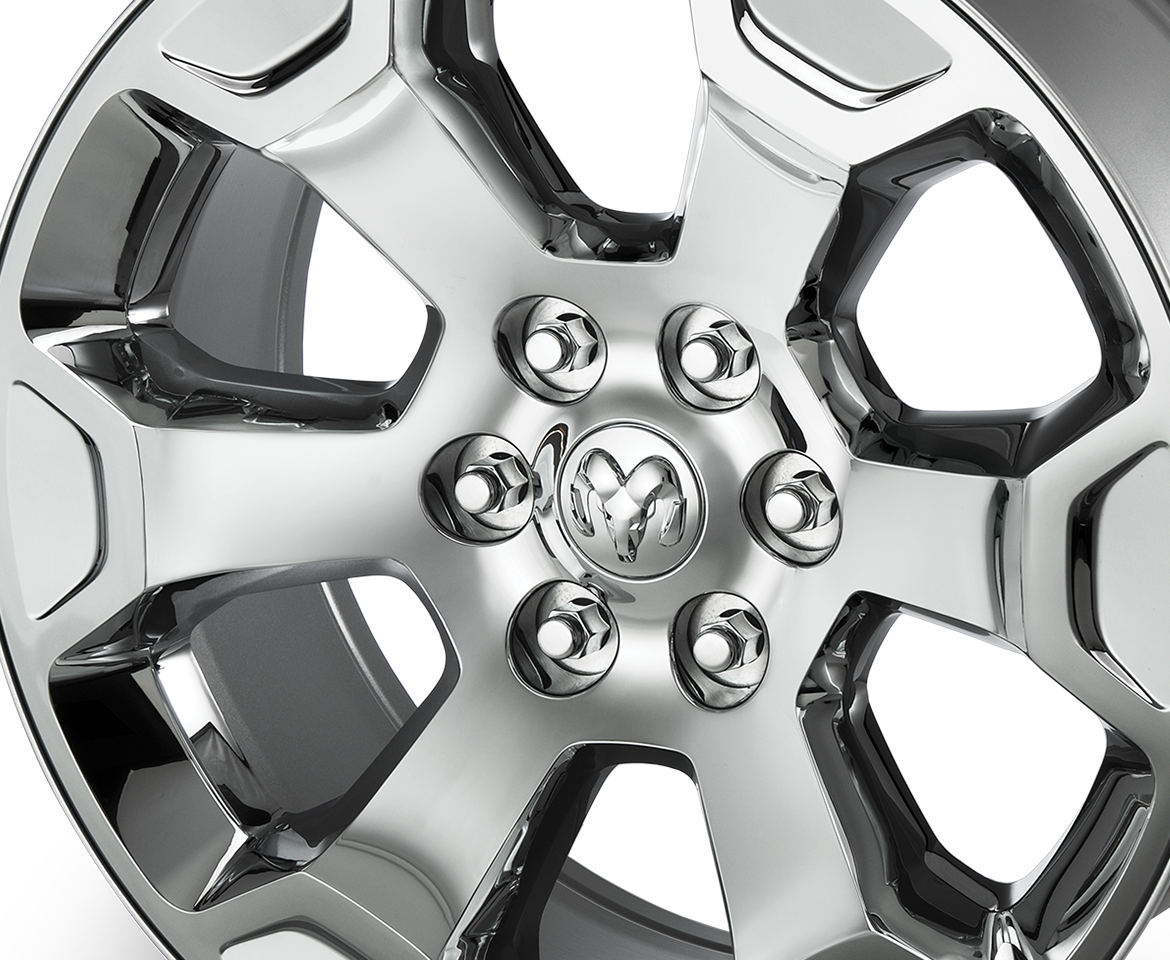 ×
WEIGHT REDUCTION 20" wheel in an 18" weight
Partnerships in Engineering
Working in close partnership with the FCA RAM team allowed Lacks to employ our Chromtec®, XPOSE® and eVolve® technologies to achieve the desired weight reductions and optimize aerodynamic benefits while realizing the dimensions and styling cues FCA designers were looking for. With Lacks full composite, insert, and aerodynamic wheel trim system options, a full spectrum of design, trim level and life cycle variations are possible.
Weight savings  //  Life cycle management  //  Precision design attributes
Wheel Trim Systems