Introducing LUMINELLE™: Where CHROME AND LIGHT BECOME ONE
Open up a new dimension to design with Lacks Luminelle™ Lighting, the first-ever lighting technology that shines through real-metal surfaces. Only visible when lit, Luminelle™ seamlessly integrates interior and exterior chrome-finished components with your complete lighting suite. Enhance your finishes and illuminate a new world of intelligent interactivity.
More than meets the eye
Luminelle™ lighting technologies combine innovations in resin platability and opacity with Lacks molding and electroplating expertise to create precision lighting solutions with packaging and assembly benefits.
When lit, Luminelle™ direct and indirect lighting creates precise, laser ablation patterns. When off, it's hidden behind flawless chrome. Backlit selective plating integrates translucent lighting elements within a single trim piece. Lacks lighting technologies allow you to elevate the atmosphere of your design in unique ways by interlacing lighting with your existing décor.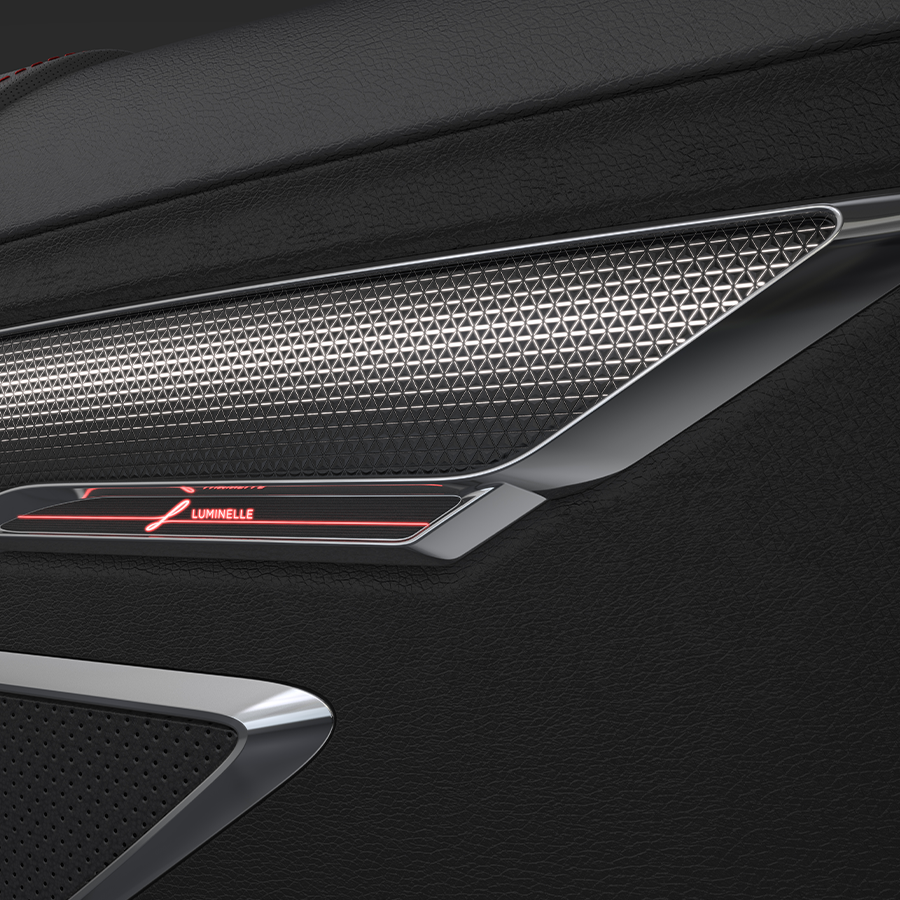 Direct Lighting
Direct lighting radiates through real-metal surfaces with precision laser ablation patterns.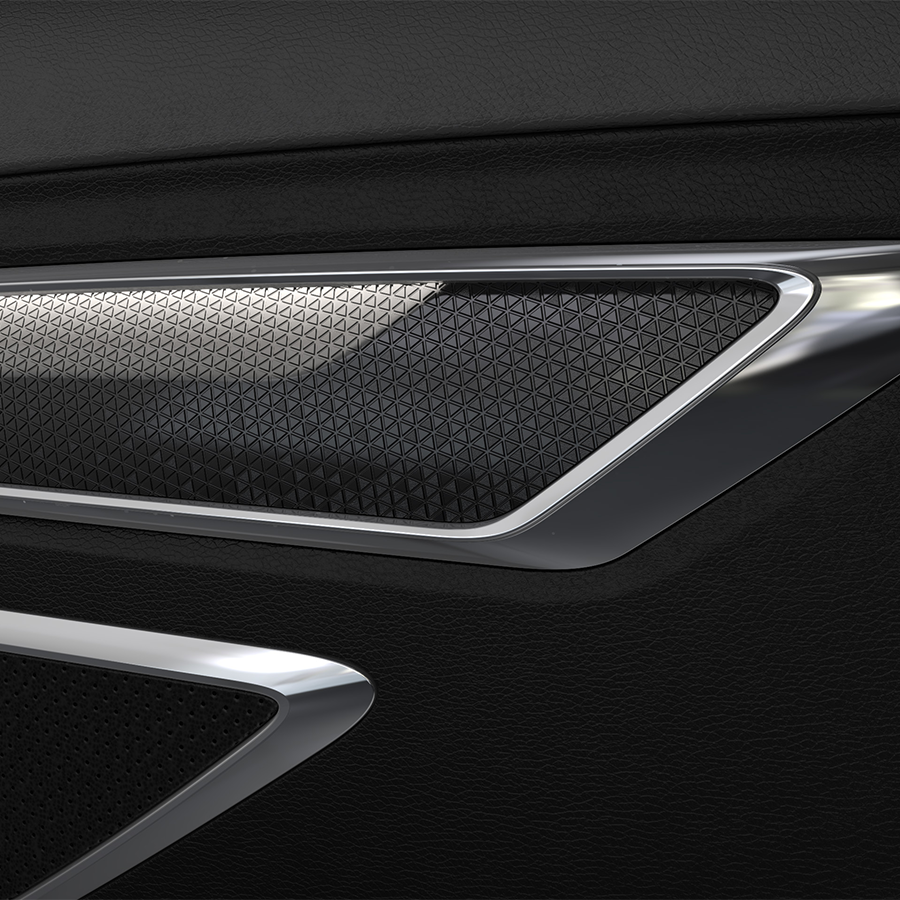 Indirect Lighting
Indirect lighting highlights component surfaces, illuminating textures and accentuating design
Backlit Selective Plating
Two-shot integrated LED lighting consolidates parts for improved assembly and reduced packaging constraints
Luminelle™ Lighting Turns Any Accent Into The Main Attraction
Innovation is a critical tool for enabling groundbreaking design. With Luminelle™, you can add interactive, personalized lighting elements with custom colors, precision patterns and sequential animations to your design toolbox.
Explore a new dimension to exterior design with lighting that shines through real-metal surfaces.
Bring interior chrome components to life with refined, warm and inviting precision lighting design.
Change the game with interactive accessory lighting that integrates with your complete lighting suite.
EXPERIENCE THE UNEXPECTED
Luminelle™ Lighting amplifies the automotive user experience through intelligent interactions between driver and décor. It enhances chrome décor components and enables truly customizable and intuitive lighting solutions for both interior and exterior applications. With Luminelle™, you can create unique design elements that capture the eye and exceed expectations.
Light is the new chrome. And it's striking.