Collaboration Advances Innovation
When designing the new X5 interior, BMW found that unique packaging challenges meant repurposing their existing interior lighting components was no longer feasible. They needed a new way to integrate their interior LED lighting design that accommodated packaging constraints while maintaining engineering tolerances.
BMW brought Lacks and Novem together to achieve a solution that could reduce part dimensions and enable an elegant interior design. Through this collaboration, a new 2-shot, 1-piece backlit design and manufacturing approach solved the packaging space challenges while creating an array of visually appealing parts with additional assembly benefits.
Distinction From Door to Door
To set the mood, multiple interior components needed to work in harmony. By collaborating from the earliest stages, Lacks was able to leverage our breadth of experience in resin selection, injection molding, and advanced plating techniques along with our ability to handle large, complex programs to develop solutions that achieved both design distinction and manufacturing excellence.
Lighting The Way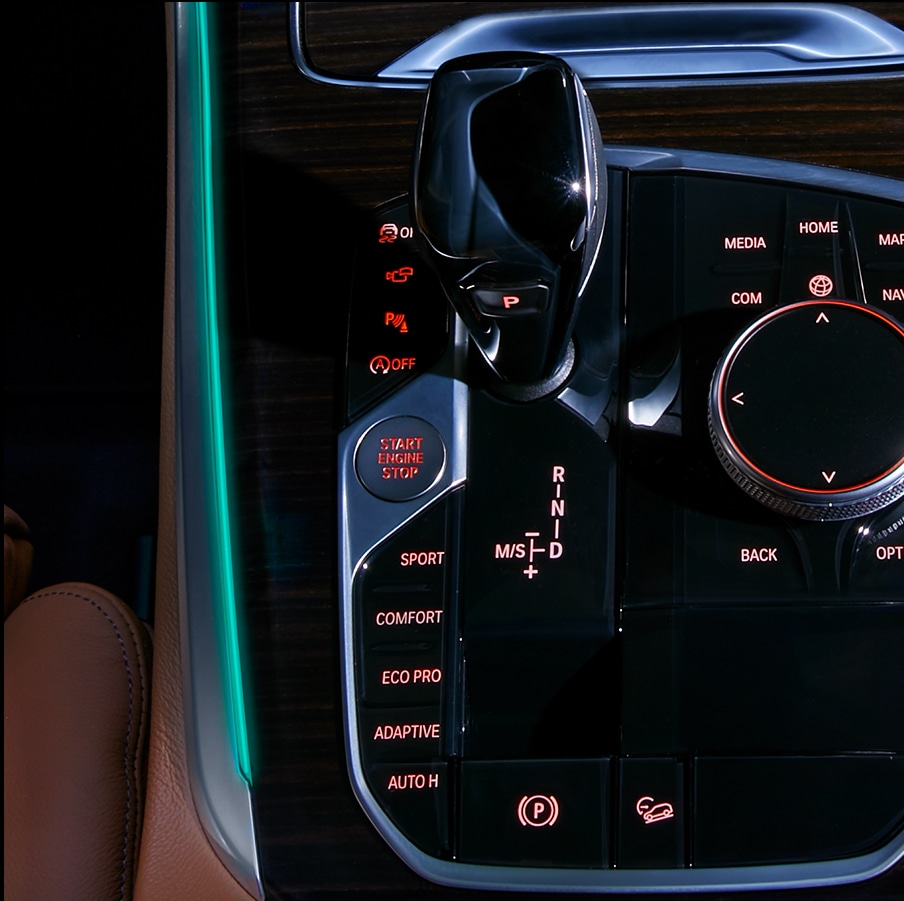 Compounding the Chemistry
Lacks collaborated with resin suppliers to establish the optimal resin for light and color transfer while achieving sufficient opacity to mask the lighting engines themselves. Material bonding innovations resulted in a clean joint line with full adhesion between platable and non-platable substrates.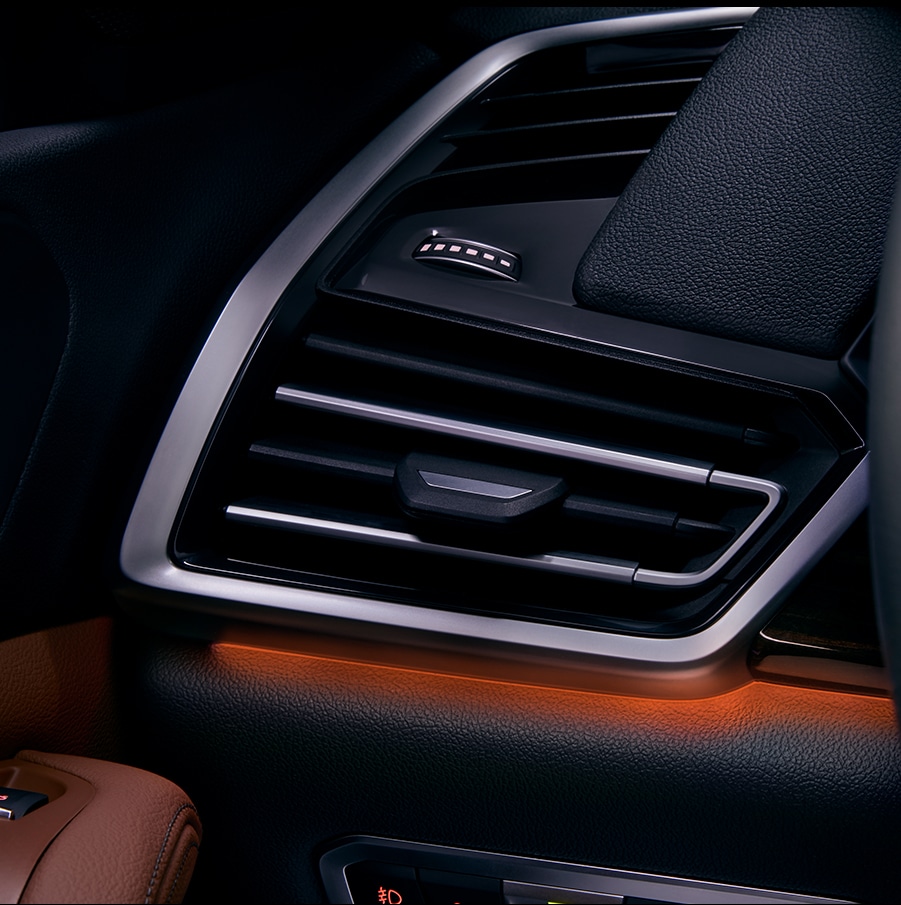 Breaking the Mold
A more sophisticated 2-shot process was leveraged to mold both lighting and trim pieces in one part. The result was a manufacturing approach that allows for customizable direct and indirect lighting on the same piece.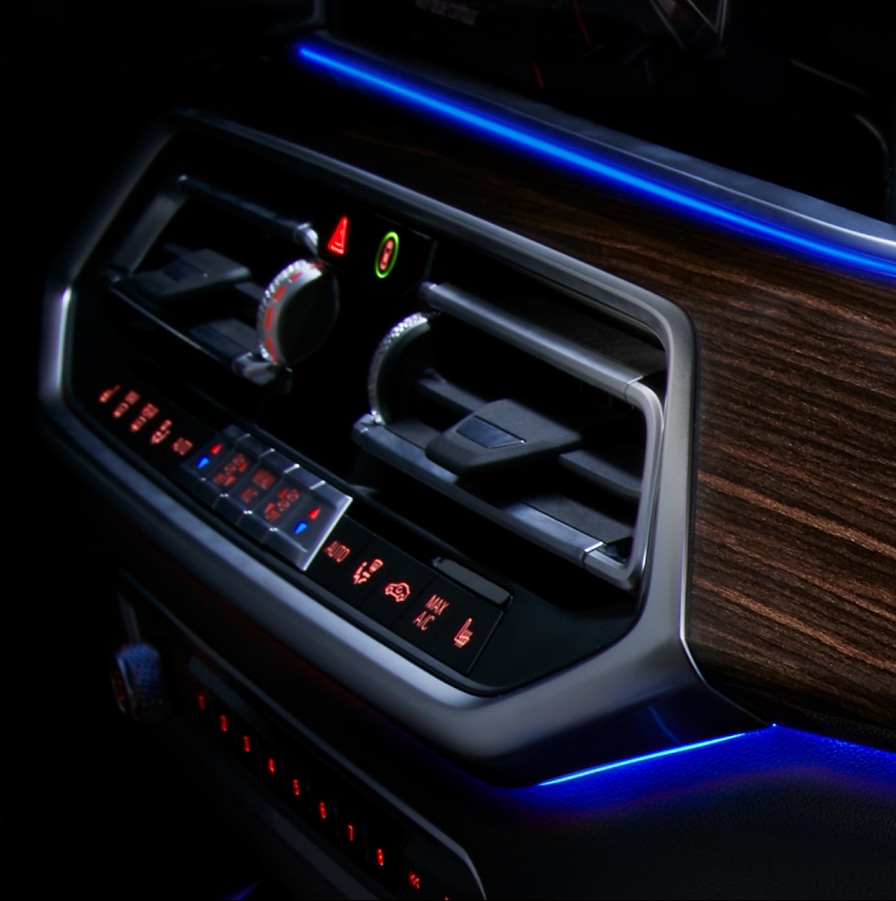 Fashioning the Perfect Finish
With the inclusion of a lighting element, surface finishes had to uphold the highest standards of quality and fidelity to maintain the clean joint line between platable and non-platable substrates in order to deliver finish perfection.
Greater than the sum of its parts
Part consolidation means lower costs, less weight, improved assembly with a higher level of fit and finish and fewer field issues (including BSRs)
Design improvements allow for direct and indirect lighting on a single part
Component quality and durability resulted in a slimmer part to meet packaging requirements and exceed fit tolerances

Driving the Mood
Incorporating backlit selective plating into an interior adds another medium to the design palette. From light to color, designers can enhance the visual and emotional impact of their trim and truly personalize a model's aesthetic. With Lacks innovative approach, every shade can shine through to create its own distinct design.
Shining Interiors
Lacks capability with complex interior trim programs allows us to work collaboratively with our partners to achieve design solutions without compromise. Our goal is to support our OEM customers in expanding their imagination. And our expertise in design, molding, plating, chemistry, and testing enabled us to reach that goal and make the interior lighting project for the new BMW X5 truly shine. See how the full array of Lacks interior solutions can revolutionize your design potential.
Interior Trim Systems