Design and High Performance As One
PERFORMANCE ON DEMAND
Lacks Carbon FiberTM wheels combine the performance benefits of a carbon composite rim with the design freedom of an aluminum alloy center. Finally, a lightweight, high-performance wheel that offers both design versatility and manufacturing scalability.
Bred for the Track, Built for the Road
The ultra-high-performance capability of carbon composites offers advantages in weight reduction, ride and handling, energy efficiency, and noise reduction.
Decreased rotational inertia for faster acceleration and deceleration
Superior ride and handling with reduced unsprung mass
Damped noise, vibration and harshness (NVH) for a quieter ride
Increased brand differentiation through greater design freedom
FOUNDED IN EXPERIENCE
In 2014 Emergent Carbon Wheels came to market with a breakthrough carbon fiber wheel that was 49% lighter than the aluminum wheel it replaced. From this early success, they went on to earn a Global Media award at the 2016 SEMA show.
In 2018, the firm was acquired and brought into the Lacks family of companies. The technology and muscle that comes from being a leader in the finish décor industry enabled Lacks to reduce production cycle time and investment cost.
Material Reinvention
Our 2-piece wheel design has been engineered to perform without compromising styling. Solving structural complexities in a high-temperature operating environment with potential weather and chemical exposure have resulted in advancements in resin formulation, molding and manufacturing.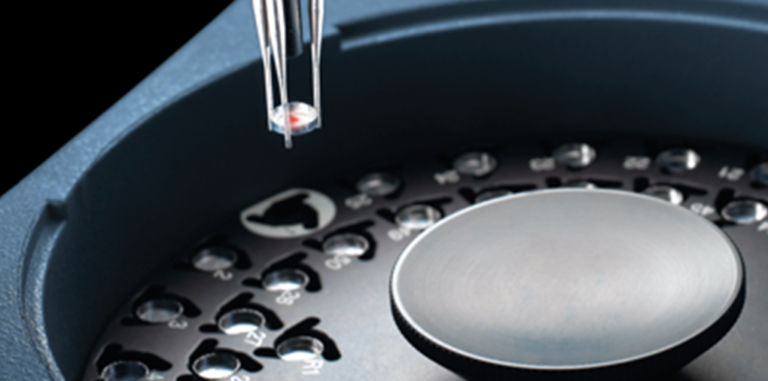 Laboratory Latitude
Our in-house development process resulted in the formulation of a high toughness, high glass transition temperature (Tg), thermoset resin that does not fade.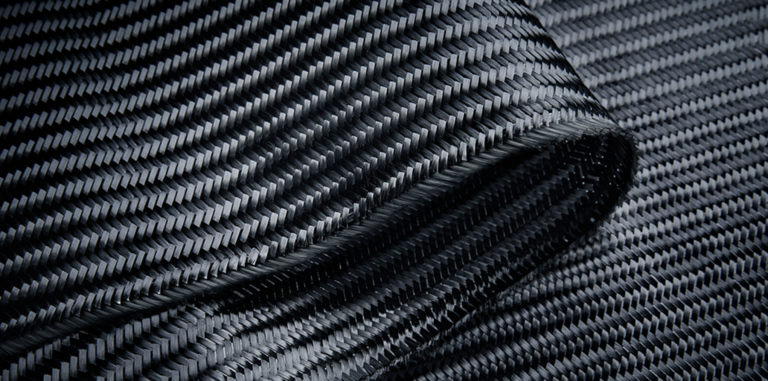 Pattern Recognition
Our unique molding approach combined with resin characteristics utilize a coarser carbon fiber weave for a more bold, clear, carbon fiber appearance.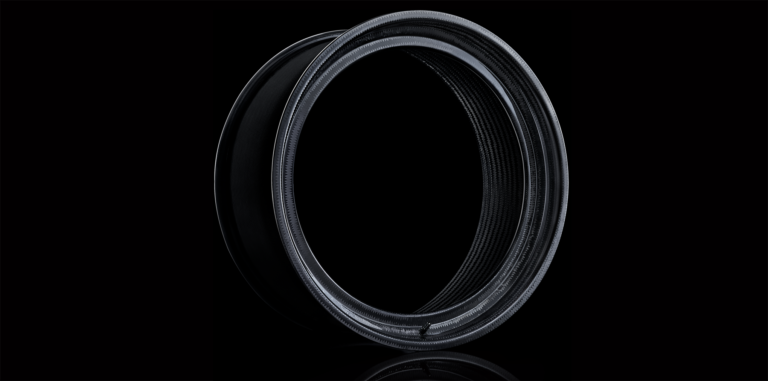 Processing Power
Our novel layup and molding process increases manufacturing scalability and improves fiber pattern aesthetics over resin transfer molding.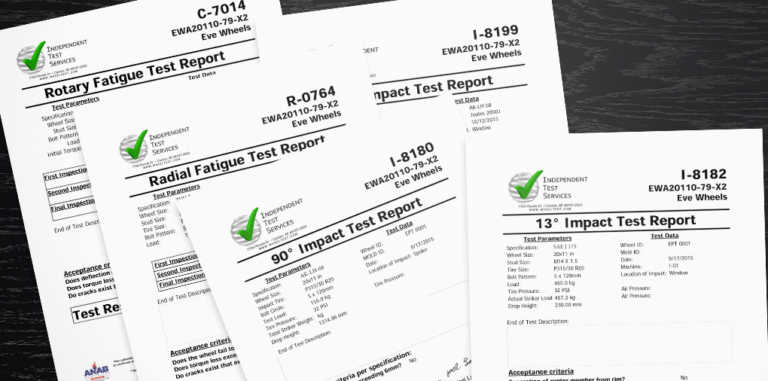 Field Defenses
Designed to withstand environmental stresses, Lacks proprietary resin improves impact resistance and fatigue performance. In combination with Lacks validated coating performance for UV and chemical protection, the rim attachment is designed to inherently protect against galvanic corrosion.

DIFFERENTIATION IN DESIGN
The 2-piece architecture of Lacks Carbon FiberTM wheels delivers the performance enhancements of a CFRP rim with the design flexibility of an alloy disc. With our carbon composite rims, a single validated wheel rim can accommodate infinite design geometries and finishes, without sacrificing strength, stiffness or weight reduction.
Expanded design flexibility
Simplified design variation
Improved refresh cycles with reduced time to market and lower costs
Combined with our validated coating for UV and chemical protection, the rim attachment also protects against galvanic corrosion
More Visible Carbon Fiber
We've engineered our Carbon Fiber Wheels to allow more of the Carbon Fiber Rim to accentuate aesthetics. By incorporating a deeper lip around the circumference and using custom mounting flange for the wheel center, we allow for more freedom in the overall wheel design.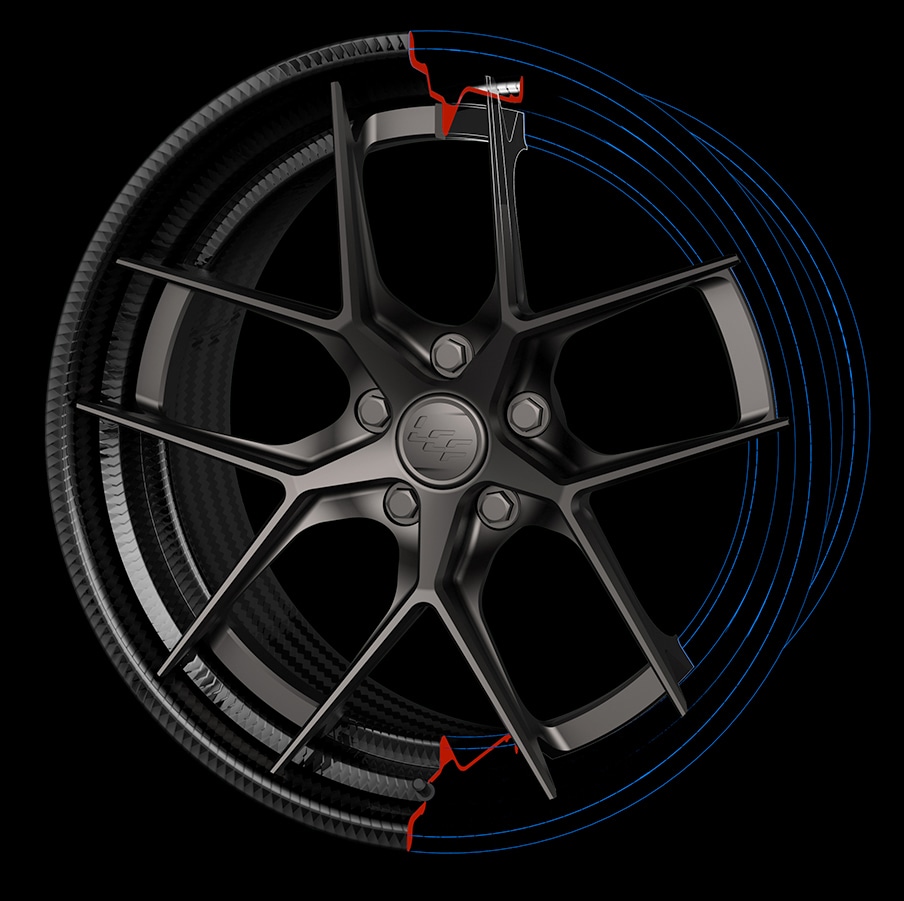 DEEPER LIP AROUND THE CIRCUMFERENCE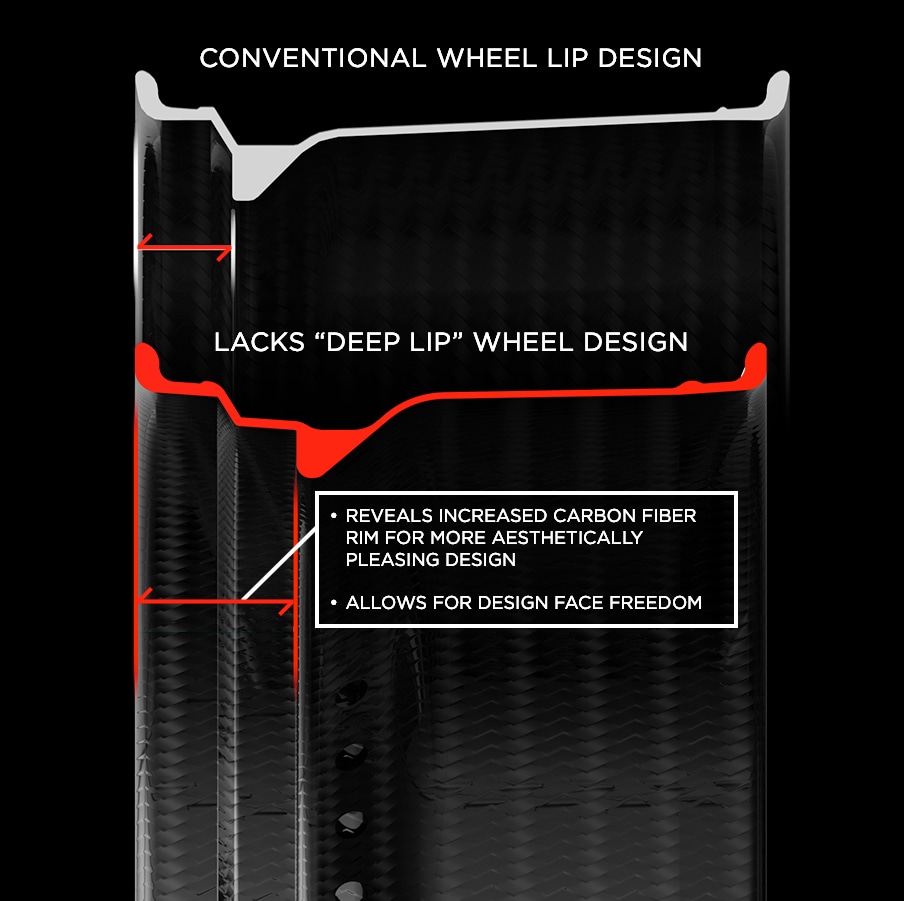 DESIGN FACE FREEDOM
CUSTOM MOUNTING FLANGE
A part of something greater
Wheel of choice for Toyota's 2020 Avalon TRD Pro race concept.

Never Stop at Good Enough
For over 50 years, Lacks has designed and built millions of automotive component solutions that balance the needs of design and function – without compromise. Through our innovations in polymer chemistry, molding, manufacturing and testing, Lacks Carbon FiberTM can achieve the performance you are looking for with the freedom necessary to create distinctive designs.