Designed to Stand Out. Engineered to Perform.
Lacks Carbon Fiber™ wheels use a 2-piece architecture to combine the performance benefits of a carbon fiber rim with the design freedom of a forged aluminum alloy center. Our proprietary manufacturing process improves time and cost to market. Now, there's a lightweight, high-performance wheel that offers both design versatility and manufacturability.
Running on the new 2023 Dodge Challenger SRT Demon 170, the strength and durability of Lacks Carbon Fiber™ wheels is perfectly matched to the world's quickest production vehicle.
Performance You Can Feel
The ultra-high-performance capability of our carbon fiber wheels offers advantages in weight reduction, ride and handling, energy efficiency, and noise damping. Reductions in unsprung mass and rotational inertia translate to a precision driving experience with faster acceleration/deceleration and more responsive handling. Carbon composites transmit fewer high-frequency vibrations from the road into the cabin for a quieter ride.
Faster starts. Shorter stops.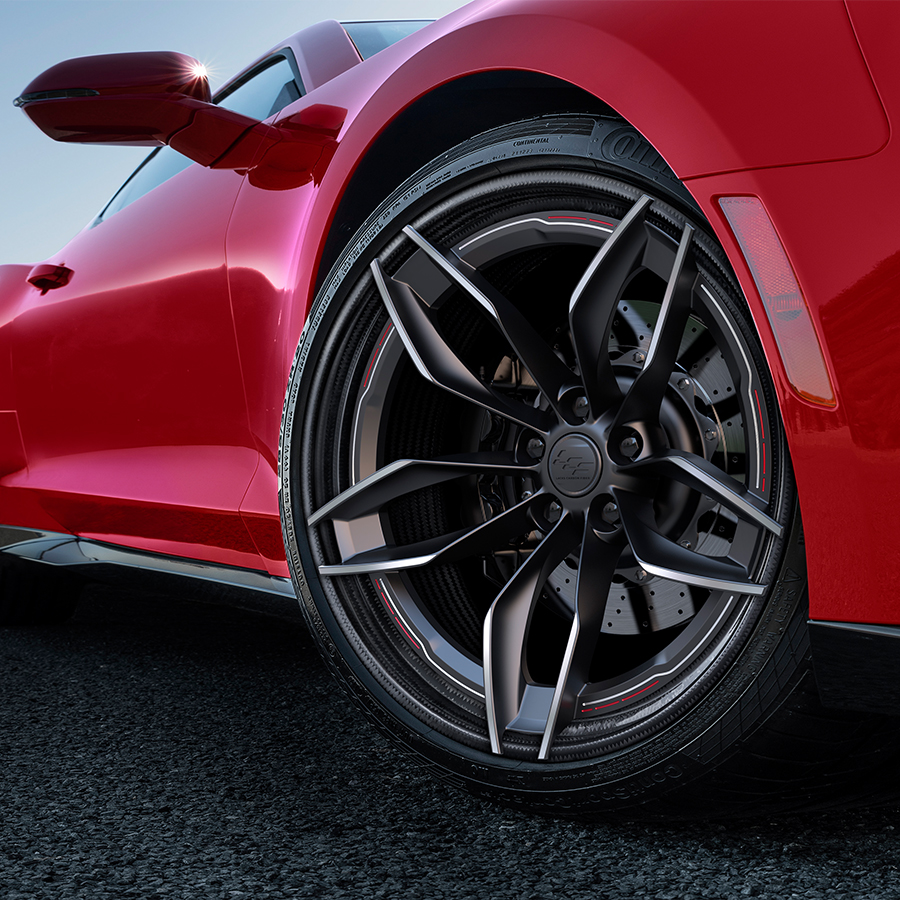 Quiet you can hear.
Responsive ride and handling.
Styling by Design
The 2-piece architecture and deep-lip design of Lacks Carbon Fiber™ wheels delivers the performance enhancements and aesthetic appeal of a carbon fiber rim with the design flexibility of an alloy disc. A single, validated carbon fiber rim can accommodate infinite design geometries and finishes, allowing designers the freedom to create brand, vehicle and trim level differentiation.
The Wheel Reimagined
Lacks Carbon Fiber™ wheels are engineered to withstand anything the road throws at them. Our carbon fiber barrels use our proprietary thermoset resin that is UV stable with a high glass transition temperature. The forged 6061-T6-aluminum disc is CNC machined for excellent strength-to-weight ratio while maintaining design flexibility.
From FEA through laboratory, performance, and on-track comparisons, our comprehensive testing reinforces how Lacks Carbon Fiber™ wheels meet every expectation. Our wheels have been engineered to perform in high-temperature, high-stress environments, withstand weather and chemical exposure, and meet both U.S. and European OEM and aftermarket testing standards.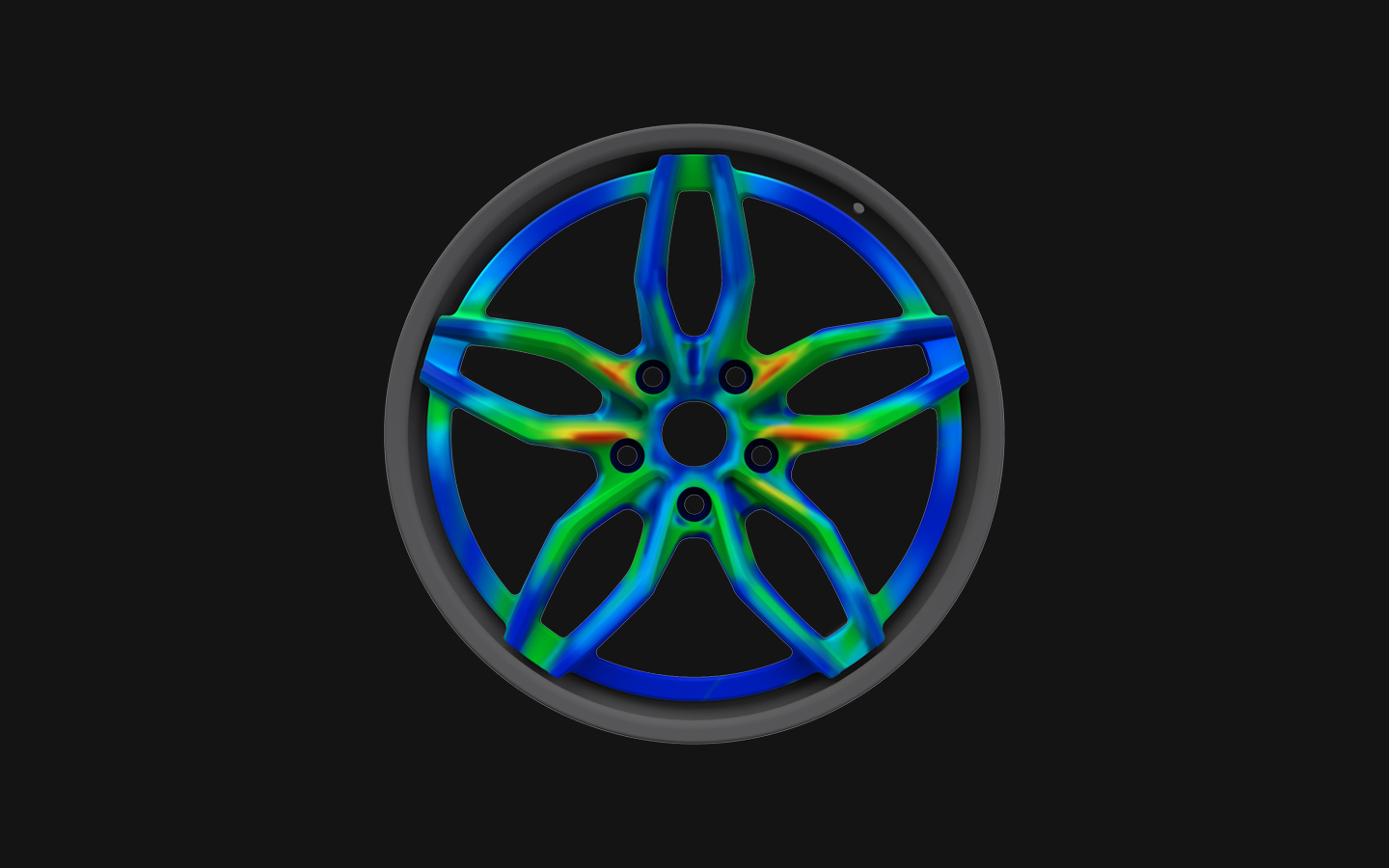 Material Strength
Our carbon fiber rim is customized to individual vehicle weight and performance requirements, starting with our larger carbon fiber weave and adding carbon fiber reinforcement for increased strength. Our wheel centers are machined from 6061-T6 forged aluminium and connected with high-strength, corrosion-resistant titanium bolts.
Quality Tested
Lacks in-house and independent testing puts our wheels through their paces in tests, simulating real-world driving scenarios like curbs and potholes, as well as intense environmental, temperature, UV and chemical exposure.
Qualified Results
The ultra-high-performance capability of carbon composites offer advantages in weight reduction, ride and handling, energy efficiency and noise reduction. But don't take our word for it—in real-world testing, the advantages of Lacks Carbon Fiber™ wheels gave drivers something to talk about.
Manufacturing Excellence
Lacks is steeped in manufacturing experience. Our proprietary layup and molding process, creates a distinct carbon fiber pattern and reduces up-front tooling costs. Our automated process was engineered to allow for the reuse of common rim manufacturing equipment. Our production process is flexible and scalable with fast time to market and short cycle times.
Never Stop at Good Enough
For over 60 years, Lacks has designed and built millions of automotive component solutions that balance the needs of design and function – without compromise. Through our innovations in polymer chemistry, molding, manufacturing and testing, Lacks Carbon Fiber™ achieves world-class performance with outstanding aesthetics.